(Black Family Saga #4)
by
Genre New Adult Romance
Pub September 30, 2014
By Author Self Pub
ARC for Review
Summary
When want-to-be PI Sydney Bucco lost her dad, she picked up the pieces, left home and never looked back. Now on the verge of losing another close family member she may be forced to do the same. But this time her job and her dream are the line. And there's only one way to save them–achieve the unattainable and make a multi-million dollar deal with the most wanted man in America. Ray Carlson has always been great at two things: playing football and taking care of his little sister. But while he's away at college, scoring touchdowns and winning the hearts of fans, he drops the only ball that really matters. It's been four years since he last saw his sister and she's constantly on his mind, but so is the biggest decision of his career. As first ranking draft prospect, everybody wants a piece of him, and when his would-be agent is involved in a tragic accident, everyone comes running–including her assistant, Sydney. She's an amateur and she's desperate. But so is Ray and they soon forge an alliance to get the two things they want most in the world. Somewhere along the way, they get far more than they bargained for.

Being Number One Doesn't Equal Happiness Without Family
Egads! She's done it again Scully takes us through the ringer. This entire series has been one I've followed since the beginning. Its been a long time since we left the Black's and Carlson's things have not been all they were meant to be. As we soon find out early in the book.


But FIRST…

We meet Ray…

LUKES SON!!!!!!!!!!



You know what that means? Luke has got to be right down the road right? Well let me tell you he was not the main focus! Blitz was about Ray's life and doing right by his sister.

He is just…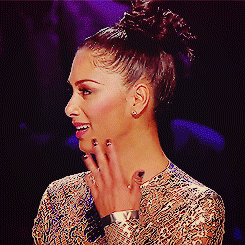 Protective, loving, kind, gentle, honest…Oh and did I mention the #1 overall prospect into the NFL?!! He didn't go into the team we were all hoping for…Actually he went into the team that out of 32…I hate with a passion of ten thousand burning suns. Bit much? Nope the hate runs deep. This team is currently winless and just lost their head coach so picking first in the draft does make sense but…wah.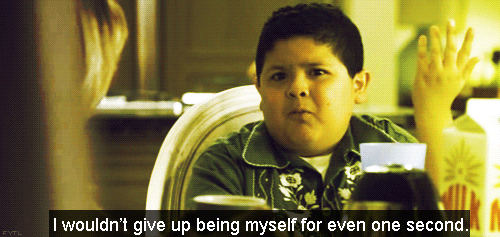 Any who, in typical Scully form nothing is roses and by the end we are left with just enough wanting more. I want so many things from all of these characters! I'll be looking forward to the next in this intense heart stopping series!
B-
right, Ray has worked hard to be number one now everyone wants a piece of him. Standing to make a lot of money Sydney has to protect all of her cousins hard work.
L-
oss, Sydney moved away from her home because she couldn't stand the memories. Faced with an impossible situation she will try to land StingRay for her cousin.
I-
llusion, Ray's life has been hard on the outside things seem perfect but once he starts peeling away the layers we see his pain and guilt.
T-
rust, making a bargain puts Ray's life in the light. Things that were once a secret surface and the people he depended on most have let him down.
Z-
eal, knowing where his heart lays Ray makes a surprising decision considering all of the events that have recently transpired. Facing his past is the beginning of the rest of his life.
Talk about a shocking ending! Trust me when I say its in a good way. Ray finds all of the answers he's been seeking all along. I can't wait to see where the story goes from here. His sister is quite the firecracker and she has some deep seeded anger.
I've come to care quite deeply for these characters so I hope they find a way to come together. This wasn't as dark or gritty as the rest of the Black Family Saga books but get ready for another roller coaster ride. Scully doesn't do rainbows and bunnies, she keeps it real. Her characters are super flawed and they stumble and through their mistakes they find a way to better themselves. I recommend this series that like a lot of twists and turns full of drama and secrets.
Ray
OMG he is like a constant ray of sunshine! I fell in love with him right away. He loves deeply and fiercely football is his life but so is his family. Finding Sydney was great for him she made him comfortable and they connected well together. I loved that he's a fighter, when faced with difficult situations he dealt with them head on. There were certain things that happened that would have made anyone else run, get angry, or shut down. He didn't do either he faced the situation with an open mind and sincerity. Love, love, love this guy.
Sydney
Yes I love her but she definitely has some growing to do. I hope she faces her past and with Ray's help conquer's her demons. I'm not sure if we are going to continue her story because it was closed pretty nicely. One thing I've learned reading Scully's books is expect the unexpected. I'm looking forward to seeing more from Sydney in the future.
4.0 All Star, Coma, Dinner, Contract, Missing Sister, Deal, Secrets, Blogger, PI, More Secrets, Father, Uncle, Aunt, Even More Secrets, First Pick, San Francisco, Motel, Mirror Image, Confessions unwavering mistake riddled past filled stars! Its time for some redemption and correcting the past in order to mend the future. This has been quite the roller coaster ride but I recommend it for sure!
About the Author


F.X. Scully loves romance, but she doesn't write your typical Happily Ever After. Because let's face it, in the real world, it can sometimes take a lot of angst and pain before you get there. And some of us never do. But since most of us pick up books to escape the real world, her stories don't lack hot boyfriends and sexy encounters. Neither will she leave you completely heart broken, sobbing into a tub of ice cream. Rest assured you'll be on a roller coaster, but you'll be glad you went along for the ride.
F.X. is the author of TWO THOUSAND 3 (November 2013) and BECAUSE OF LUKE (February 2014).