Release Date:
July 29th, 2014
Publisher:
Gallery Books
Synopsis:
My boyfriend. My friend. My protector. He's the reason I wake up every morning with a smile on my face, and the reason I fall asleep limp, worn out, and aching for his warm arms around me. When we make love, he says my name like it means something. Like I mean something.
He
Lied.
His name is Greyson King, but his alias is Zero.
There's zero trace of him, he has zero past, and now I know that with him, I will have zero future.
He may leave no trace of him anywhere, but his imprint is in me, in my very soul—and I hate that a mere look at him commands the beat of my heart. The temperature of my body.
I've looked for love my entire life. I've waited for the butterflies, the rainbows…
Instead I'm in a free fall of emotions and there's no one to catch me but the one man I should be running away from. The one man I thought was my prince charming.
Except this prince charming went rogue.
Greyson will stop at nothing to make me be with him. He'll let no one stand in our way, will allow no one to threaten me, and maybe this is what scares me most of all...
What will my rogue do to keep me?
Katy Evans brings it again and again!!! She has never disappointed me, and I'm at a point where I've come to have high expectations for any story written by Ms. Evans. I just can't get enough of her writing!
In Rogue, we get Melanie (Brook's best friend) and Greyson's story. Their story is filled with mystery, intrigue, danger, passion, lust, and finally love. Mel was a twin at birth. She had a kidney defect, and her twin sister had a heart defect. After her sister passed, the doctors gave Mel her sister's Kidney. Therefore, Mel felt the need to please her parents and make them as happy as possible since she was the one to survive.
Mel has been lonely most of her life. She has dreamed of the day when she would meet her prince charming, fall madly in love, get married, and have babies. However, she is about to be 25, and has never been in a relationship. She has only had one night stands, and is tired of men using her, and making her feel like she's not good enough.
Mel's life changes when she meets Greyson. He is gorgeous, charming, sexy, and has an air of danger. After Mel sleeps with him, she hopes for more, and dreams of a relationship. She's never had such a strong connection with another man. However, Mel doesn't know much about Greyson. He is vague when she questions him, disappear's during the week, is only available on weekends, gets phone calls at all hours, and at times has to leave at the drop of a hat.
Greyson leads a second life as an enforcer for his father, "Slaughter" in the underground fighting circuit. His father took Greyson away from his mother at age 13, and has tried to make him in his image. Greyson has only ever loved and been loved by one person in his life; his mother. Unfortunately, when Greyson's father took him, he also took away his mother, and Greyson doesn't know where he put her. Greyson has tried to find her, but to no avail. His father has given him one last task before he dies, collect the money owed to the underground, and he will tell Greyson where his mother is. Will Greyson's secret life be the end to Greyson and Melanie? Or will love prevail?
Rogue was such an amazing story! I loved how real and authentic Melanie's character felt to me. I found Greyson's character intriguing and mysterious. These two characters had a very passionate and intense connection. I loved every moment that they were together, and can't wait to read Ripped, Melanie's friend, Pandora's story next!!!
I give Rogue, by Katy Evans, 5 Intriguing, Seductive, Dangerous, Rogue Price Charming Filled Stars! If you are a fan of the Real Series, you will love Rogue! Christina Lauren Fans will enjoy this series too!
"She makes me feel like I'm not a robot, like I'm flesh and blood, a man, not a number, not a job...not a monster, not a bastard, not a zero." (eARC, Loc. 1189)
~Greyson
Danger Meets Damsel and its MAGIC!
Perfection!
Okay I'm speachless… Rogue was BLOODY BRILLIANT!!! Seriously Ms Evans way to take me through the whole gambit of emotions!! I'm in a glass cage!!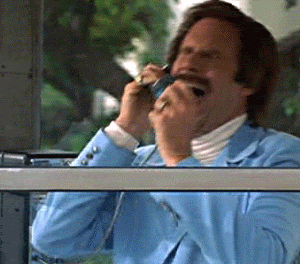 WOW…Yea its like that! Perfect perfect perfect! I laughed, I cried, my heart bled, I nearly fainted, my stomach dropped, I felt, broken, euphoric, hopeful…The list goes on people. I can't take it SO MANY FEELS!!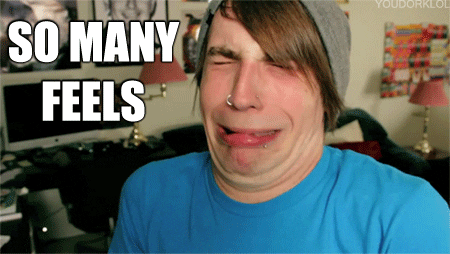 I don't have one SINGLE complaint this book was perfection. I wanted Melanie to have her story told and Ms Evans does not disappoint from the very first page I was hooked and I know you will be too!
R-
eplacement, Greyson retired from his former life of being merciless. His new goal is to find his mother, being called back to the underground is the last thing he wants but his prize is too big for him to pass up.
O-
ptimistic, Melanie has always pretended everything is fine living her life to make everyone happy has always been commonplace. Finding herself in an impossible situation is taking its toll on her carefree personality.
G-
ames, meeting Greyson is the most exciting thing that has happened to Melanie since forever. His allusive behavior makes everyone around Melanie doubt his intensions towards her.
U-
ndoing, staying in the shadows is what Greyson has always done. Tired of denying his feelings he will lay everything on the line for Melanie.
E-
lectric, an entire circuit could not keep these two apart. The passion and emotion Greyson and Melanie share isn't something that comes by everyday. These plan on cherishing their love and each other.
The torment that Greyson lives through each day is heartbreaking. Having to maintain a certain persona he does things no other man can do. The romance between these two is precious. Both were broken in different ways but together they made each other whole. This can be read as a stand alone but you seriously don't want to miss out on this amazing series. I don't think I need to go into the steam factor but I will touch on it…OFF THE MOFO CHARTS!! Seriously get the fans out because Melanie and Greyson are sofa-king hawt I'm surprised the pages survive all that fire! I dare you to try and put this down because I'm sure you wont want to. I was engaged and wanted these two misfits to fit throughout the entire book. Bravo Bravo! Seriously y'all a MUST READ!!!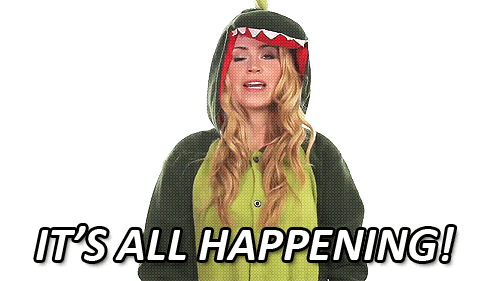 My Fav's
Greyson & Melanie
The chemistry, their story, the heartache, the joy…but mostly the magnitude of their love talk about a super couple. Everything these two did just worked. Greyson is Melanie's King and she is his princess. Greyson was the baddest of the bad and I loved every minute of his story. Melanie was the most amazing and supportive person I was so happy to see her let go fully and give herself to Greyson.
Eeeeeep! We got Melanie's story next up Pan's!!! I'm still crossing my fingers on Nora's but I know she's happy so I'm happy too!
5.0 Escape, Twins, Scars, Gloves, Rain, List, Convertible, Design, Phone Call, Security, Wedding, Brunch, Charades, Rescue, Suite, Confession, Brother, Broken, Letters, Yacht, Coming back for the person you truly LOVE FILLED STARS!!! I don't give out the 5 stars lightly so what I'm trying to say is…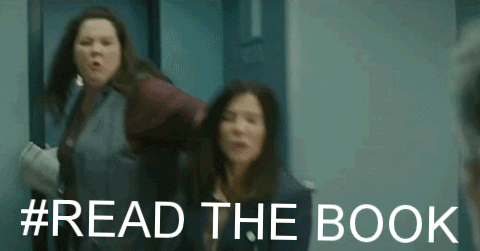 I wish that a Genie would be next to me to grant me only one wish … To read Rogue all over again for the very first time! It was PERFECTION IN EVERY WAY!
I had high expectation for Rogue and once again, Katy Evans did not disappoint! Rogue is all about Melanie, which is Brooke's BFF (Real, Mine, Remy) and Greyson King, a mysterious stranger that slowly infiltrates himself into Melanie's life and heart. What starts between them is explosive, passionate and dangerous. Melanie is searching for ''The One'' and she thinks she has finally found him. When Grey's world is exposed, Melanie's world comes crashing down. Will she be able to deal with all the darkness that surrounds Grey? Or will her desire to find ''The One'' make her resist the temptation that is Greyson King?
OMG!!!! Rogue was FANTASTIC!!!! From the first word to the last, Melanie and Grey's story was powerful, sensual and all-consuming! These two individuals were so different from each other. Melanie was the sun and Grey was the darkness. When their worlds collided it was a beautiful explosion of raw emotions, tender moments, heart-pounding situations and a breathtakingly beautiful romance. I don't want to give anything away because as a reader you really need to experience all of the twists and turns. One thing I will say, this is one hell of an emotional ride! The chemistry between Melanie and Grey will leave you glued to your seat! **Warning** Be ready to say Sayonara to your panties because Greyson King and his filthy mouth will make them melt right off of you! Katy Evans writes some of the most sensual scenes that I have ever read! *Fans Self*
My friends, co-bloggers and even my husband know that Remy holds the number one spot for favorite book boyfriend. Well, I just added another one to the list! Grey is sitting all sexy and dangerous in the top five. It's been over a week that I finished reading Rogue and I can't get him out of my mind!!!! It's insane!!! I need more of him!!!
From the moment that I read Real, I knew that I had found an author who brought my reading experience to a whole new level. Books written so perfectly that even after I have turned the last page my heart still beats to the rhythm of every word. The Real Series holds a special place in my heart and is one of the reasons I love reading so much. Every installment is an unforgettable journey! It won't come as a surprise if I tell you that Remy and Brooke hold the number one spot on my favorite couple list. I love them to pieces and if I could become a fictional character I would jump right into their world. Katy Evans has created a cast of characters that are intoxicating, passionate and unforgettable! When you have a Katy Evans book in your hands, you don't only read the story, you become a part of it!
The next installment of the Real Series is Ripped, which is Pandora's story. I cannot freakin' wait to read it! I loved every single scene that she had in Rogue and I am positive that this series will close with a BANG!
Rating:
I give, Rogue, by Katy Evans 5 sexy, sublime, flawless, thrilling, I-can't-get-enough-of-this-series stars!
Favorite Quotes:
''No, it's a real man I'm hurting for right now. It's a real man I'm in love with.'' I swallow. ''Brooke said you were my Real. That's what she calls the love of her life now. But you are not my Real, Greyson. You're my knight in leather gloves who went rogue.''
(NetGalley eArc, loc 3549)
''A distraction? You're my F*cking obsession. Not even a fantasy anymore. You're going to be the death of me, princess, and I don't give a sh*t anymore. I just don't want to be the death of you.'' (NetGalley eARC, loc 2547)
Katy Evans grew up with books and book-boyfriends until she found a real sexy boyfriend to love, married him, and now they are hard at work on their own happily ever after. Katy loves her family and friends, and she also loves reading, walking, baking, and being consumed by her characters until she reaches "The End." Which is, hopefully, only the beginning...