Gabe Austin is tormented by demons from his past. Blaming himself for his part in a tragic accident and abandoned by his father when he needed him most, he uses his charm, good looks and ripped physique to find temporary solace in an abundance of one night stands. Dominating, distant, unwilling to commit, sex becomes his outlet for his pain. Until he sees her. One glance was all it took to turn his world upside down, to make him want to possess her completely. Gabe just knew that she was the girl to heal his shattered heart, she was his destiny.
Destined is a short novella written from Gabe's point of view. It details key moments in his life, leading to the events that unfold in 'New Leaves, No Strings', book one of The Austin Series, which combines erotica, romance and humour.
The Austin Series is six books in total, and is designed to be read in the following sequence...
New Leaves, No Strings
Baggage & Buttons
Forever & an Engine
The Honeymoon Period
Love & Loss – Due out early July
Infinite Love – Due out early August

The Way I See It
Gah I just love this guy and being inside his head was such a treat! C.J. Fallowfield is packing major heat with this one y'all!! I'm gonna try and keep it short but I've got so many feels!! Lol's as I was saying this novella is just too fab! Def a new FAV o mine! We get Gabe's thoughts and his life for the last 11 years…wow this guy, this guy. Talk about a womanizer!! Meeting Mia was something he never expected but I was giddy! So beyond giddy to see his perspective!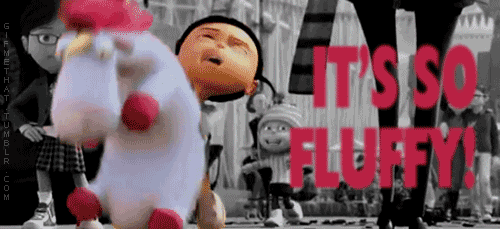 I'm not gonna beat around the bush or sugar coat a thing. Fallowfield is a BEAST!! This lady can write! Talk about refreshing, yes this is erotica so def no kiddies please adults only fo sho! I want to point out that its more than just the bow chicka bow wow…Destined is a look into Gabriel's tormenting past and the events that lead up to him becoming the man he is today. It was beyond nice to see the depth of his emotions towards Mia. She did not play a major role but she was clearly his muse/ life line/ the being of his affection. Mia made Gabe feel things he never thought possible. Another wonderful aspect I saw was his relationship with his father. In the first book there is barely a mention but in Destined it goes way deeper. There is a portion of the novella that Gabe resents his father but I understood his pain (the fathers) losing the love of your life is like losing a part of yourself. That is something that cannot be easy for anyone.
UN-PUT-A-DOWN-A-BLE Seriously all other books pale in comparison to the amazingness that is The Austin Series! Yummy yummy yum yum!! Fallowfield has thrown on her gloves and is ready to kick boooty with this one! I cannot recommend this enough y'all!! A must read! ASAP! DO IT!
My Rating
4.5 Christmas, Stairs, Baby, Jam, Hate, New House, Boarding School, Fights, Chelsea, Thirteen, Uni, Swim Team, Canvas, Bar, Nurse, First Sight, Love filled Stars! READ THIS SERIES NOW!!!!!!!!!!!!!!!!!!!!!!!!!!!!!!!!!!!!!!!!!!!!!!!!!!!!!!!!!!!
I am a very young hearted 44 year old female from the United Kingdom. I enjoyed writing fictional stories as a child but, like many, long working hours in my career meant that I had little time for anything else. Finding myself in the fortunate position of now being able to work from home part time, I have been able to rekindle this long lost passion for storytelling. Writing aids include chocolate, Ben & Jerrys and copious amounts of coffee, wine or cider.