Beautiful Bastard
Beautiful
Bastard, #1
by
Christina Lauren
Published:
February 12, 2013
Source:
Publisher
Synopsis:
An ambitious intern. A perfectionist executive. And a whole lot of name calling.
Whip-smart, hardworking, and on her way to an MBA, Chloe Mills has only one problem: her boss, Bennett Ryan. He's exacting, blunt, inconsiderate—and completely irresistible. A Beautiful Bastard.
Bennett has returned to Chicago from France to take a vital role in his family's massive media business. He never expected that the assistant who'd been helping him from abroad was the gorgeous, innocently provocative—completely infuriating—creature he now has to see every day. Despite the rumors, he's never been one for a workplace hookup. But Chloe's so tempting he's willing to bend the rules—or outright smash them—if it means he can have her. All over the office.
As their appetites for one another increase to a breaking point, Bennett and Chloe must decide exactly what they're willing to lose in order to win each other.
Originally only available online as The Office by tby789—and garnering over 2 million reads on fanfiction sites—Beautiful Bastard has been extensively updated for re-release.
I have been wanting to read the Beautiful Bastard Series by Christina Lauren for quite a while! I love the book covers, and the stories sound really entertaining. I read Sweet Filthy Boy, and loved it so much, that I was dying to read the Beautiful Bastard Series even more.
In the first book of the series, Beautiful Bastard, we get Bennett and Chloe's love story told from their dual perspectives. Bennett Ryan is a very prestigious businessman who has received many awards and set many records. When he returns from Paris to Chicago to help run his family's successful and powerful business, he meets his gorgeous and sexy intern, Chloe Mills. Chloe is getting her MBA in business, and has been working for Ryan Media under Neil Ryan (Bennett's father) for six years. She is excited to learn from Bennett, but when she meets him, he is very arrogant, callous, and rude. He is also very gorgeous and sexy. Chloe calls him the "Beautiful Bastard," to her friend's Julia and Sara (Bennett's brother, Henry's assistant.) There is a ton of intense sexual chemistry between Bennett and Chloe, even though they can't stand each other, and eventually one thing leads to another and these two cannot keep their hands off of each other. Is it just the best sex of their lives? Or will it lead to more?
Wow!!! Beautiful Bastard was sizzling H-O-T! If you are looking for a great erotic romance, this is the one to pick up!!! This dynamic duo, Christina Lauren, sure knows how to write sensual, sexy, and erotic scenes. I loved how there was such a complex dynamic between Bennett and Chloe. These two had a Love-Hate and push-pull relationship. No matter how hard they tried, they could not resist the temptation of having wild, and passionate sex. I loved how Chloe was a strong female lead! She went toe to toe with Bennett and didn't let him run all over her. As a matter of fact, when he's thinking of her, he often refers to her as a "Beautiful B**ch." Arguing was a form of foreplay for both Bennett and Chloe, and often led to the two of them engaging in sex. I liked getting to know the secondary characters Julia, Sara, and the Ryans' family. I look forward to getting to know them all more. This story was definitely entertaining, fast-paced, and fun!!!
My Rating:
I give, Beautiful Bastard, by Christina Lauren, 4 Wickedly Hot, Passionate, and Erotic Stars! I'm looking forward to continuing this series, and will be reading Beautiful B**ch next! I'm glad I don't have to say goodbye to Bennett and Chloe yet, and am looking forward to seeing what the future holds for these two.
Favorite Quotes:
"I had turned into a junkie, living for my next fix. My perfectly constructed life was crashing around me and all I cared about was feeling her." (Nook, Pg. 50)
"I felt possessive of her. Not in a romantic sort of way, but in a "hit her over the head, drag her off by the hair, and f**k her way. Like she was my toy and I was keeping the other boys from playing with her. How sick was that? If she ever heard me admit to that, she would cut off my balls and feed them to me." (Nook, Pg. 77)
Pow Chicka Wow Wow


Beautiful Bastard was a highly

entertaining

exhilarating read! I'm still fanning my self and boy oh boy watch out for some seriously fun dirty talking!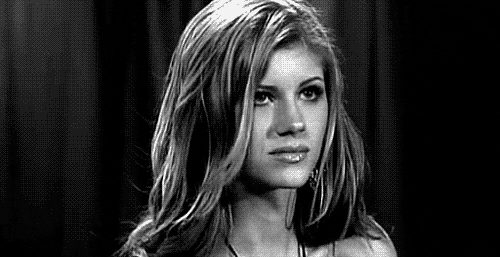 The only thing I felt was lacking was the plot, Chloe is an intern working a huge account to get her degree. Bennett is the stern and abrasive business man that comes off as a total jerk all of the time. The internship was okay but not the main focus... The focus to me was all of the sexy time they shared. Which hey, nothing wrong with that right?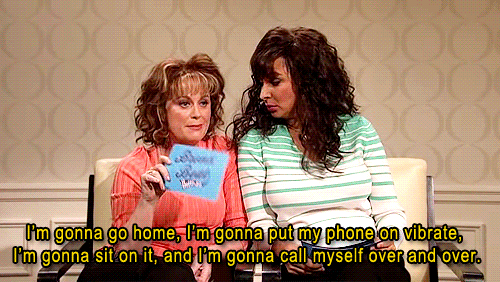 Both characters felt an uncontrollable attraction towards each other and regardless of the consequences could do nothing to ignore it. Both tried but the pull they felt was too great. I loved the banter they shared, it seemed like they where two halves of a whole. There were several close calls that where very enjoyable to read.
The side characters where very likable my favorite was Henry because he called Bennett on all of his shh all of the time. Their family dynamic was also very enjoyable everyone got along well and their relationships where in sync.
I had a lot of fun reading this book I hope to see more of Chloe and Bennett down the line the authors writing style was super enjoyable and kept me entertained all of the way through.
This is something I recommend for someone who wants to jump into a fun ride.
My
Rating
4.0 Intern, Coffee, Panties, Conference Room, Dressing Room, Bathroom, Parking lot, Cancer, Two Weeks, Roses, San Diego, Meeting, Mentor, Accusations, Broken Heart, Passionately in Love filled stars! Def for adults only this is like a level 10 on the super hot richter meter! I'm looking forward to seeing more from these two intense characters.
Ro's Take on this Journey:
Well, Well, Well...Erotic romance is right up my lane. As you all know, I love a good hot, sexy, love story. Beautiful Bastard, by Christina Lauren, more than fit the bill. Yes Ladies, clean your glasses well, cause I guarantee you they will fog up more than a few times, as mine sure did!!!
Chloe Mills is an intern, working on her MBA, for a large conglomerate called Ryan Media. She has been working there for a few years for the head honcho. All of a sudden, the bosses son, Bennett Ryan is transferred from Paris to Chicago, and meets Ms. Mills in person, and can't keep his eyes or his c*** away from her. It is instant hate at first sight, but that doesn't stop them from knowing when they see a good thing!
The two of them are sex mates, instead of soul mates! Caution...this book is so hot, the pages might catch on fire as you turn them!!! This couple does in it more places than you can possibly imagine, and it never gets old! You will be riveted by this nasty, snobbish, king pin, sex machine, Bennett Ryan.
Chloe can hold her own against this Bastard, and that is in the office and in the many places the panties get torn to shreds in and they get down to business!!! This is a dual perspective, page turner, fast paced, well rounded secondary character book. I couldn't put it down, and neither will you be able to! Happy Reading Ladies!
My Rating:
I give Beautiful Bastard, by Christina Lauren, 4 Titillatingly, Raunchy, Any Room Will Do... Stars!!!
When we decided to pick Beautiful Bastard for our Jumble Your Genre pick of the month I was super excited! I read it on its release day and I have been wanting to reread it since then. But, life got super busy and I never got to revisit the deliciously erotic world of the Beautiful Bastard Series. I am extremely anxious to read about the other characters in this series.
Chloe and Bennett were freakin' blazing hot together and I devoured their story! You don't want to miss the intoxicating world that the dynamic duo Christina Lauren created.
**Warning**
Spare panties needed … lol!!!
I'm a huge fan of office romance stories! So it will come as no surprise if I tell you that I added Beautiful Bastard on my TBR shelf the moment I read the synopsis. After reading only a few pages I was HOOKED!!! The pages kept on turning and the sexual chemistry between Chloe and Bennett kept on getting hotter and hotter and hotter! Oh.my.God!!! These two are FIRE together! Chloe and Bennett are the kind of characters that I love to cheer for!
Chloe is an intern at Ryan Media and Bennett is her boss. When these two start a sexy love/hate battle at the office, sparks fly. If the walls, windows, elevators of Ryan Media could talk ... Eeeeeep!!!! Bennett Ryan is possessive, dominant, he's a first class dirty talker and he's a panty ripper too!!! Yes!! Poor Chloe lost many fancy underwear at the hands of her boss! He gave me many ''fans self'' moments, but I also wanted to pin his family jewels to the wall many times as well... lol!!! Chloe Mills is the perfect match for Bennett! She is confident, strong and when Bennett got all in her face, she did not back down! I loved that about her! She got under his skin and she had fun teasing him. I loved the time that they shared together in San Diego. That's where I saw another side of Bennett and I could see him slowly falling for Chloe. *Swoon*
Overall, I really enjoyed this book and I can't wait to read the next one in this series! The story was a bit predictable, but nonetheless I devoured this book in one sitting! It was written in both perspectives, and I absolutely love that when I read a book!
Colloquy
Ria: Hey hey lovely ladies!!! Where my beautiful beeyotches at?!!!
Mikki: Hi!!!! :)
Lindy: Hey :)
Ria: Lol oops thats next book
Lindy: LOL
Mikki: lmao!!!
Ria: k lets get down on some Beautiful Bastard!
Lindy: I'm ready!
Mikki: Wow! This post is going to be Rated R! "Let's get down" <——— *tee hee*
Ria: did we all like it okay?
Lindy: I thought it was H-O-T!!!
Mikki: It was BLAZING HOT!
Ria: all that romp romp romp!! Did y'all think that took away from the story or enhanced it?
Mikki: The chemistry between Bennett and Chloe was deliciously addictive!
Ria: @mikki So you think it made the story better?
Mikki: Yup!
Lindy: I think the story focused mostly on the sex. I enjoyed the sexy times between Chloe and Bennett, but would have liked more of a plot.
Mikki: I can't deny that I loved all the steamy scenes, but I really loved how they grew closer together in San Diego
Ria: Woohoo!! I'm so with you on that Lindz! Like take away the hanky panky and all your left with is an intern who gets the job she wants.
Lindy: Yes, agreed!
Ria: Hey!! when he went out, and she had to call his mom because you know what, I was thinking something worse was gonna happen…how about yall? like did you think the same thing or did you take it as face value
Lindy: I took it at face value
Mikki: I did not think anything big was going to happen from that.
Lindy: I just figured the situation would bring Chloe and Bennett closer.
Ria: lol you know me i'm always trying to read into things lol
Lindy: LOL
Mikki: tehehe!
Ria: I was worried it was going to be something serious
Mikki: For real? I did not even think of that!
Ria: yea lol
Lindy: me either
Ria: I'm a worry wart
Lindy: lol
Mikki: I was like (spoiler) ok what's next?
Mikki: lol!
Ria: okay who's next hit me w/something good?
Mikki: Meeeeeeeeeeeeeee!
Ria: LOLs!!
Ria: shoot sista
Mikki: Favorite place where they had sex?
Lindy: Everywhere! LOL
Mikki: lol!!! For me it was the lingerie store..... O_O
Ria: ME TOO!!!
Lindy: It just seemed to get more adventurous, and steamier each place they did it! Oh the lingerie store was good! So was the conference room, the elevator, etc...
Ro joined the chat
Mikki: Hi Ro!!!! <3
Ro: found it. Yeah!!!
Ria: Nice entry point Ro! *winky face*
Ro: Hi Mikki! LOL! My favorite place was the elevator! HIHEHO!!!
Mikki: What is it about elevator? lol!!!
Ro: I don't know, but I love the thought of it. It reminds me of Michael Douglas and Glenn Close in that crazy movie!
Ria: 101 dalmatians?
Lindy: Chloe said she never had an orgasm before she was with Bennett. What do you think it was about him that set him apart from her previous lovers?
Mikki: That filthy mouth of his!
Ria: AGREED!!
Mikki: A Dirty Talker is always a panty soaker!
Lindy: LOL
Ro: That's for sure!!!
Lindy: What else?
Ria: the magical O is so much more than physical you've gotta have the mental desire.
Ro: Give me filth every time
Lindy: yeah, I think it's 90% mental for women
Ro: Agreed!!!
Mikki: Yup! I agree!
Lindy: I loved his alpha, take charge ways!
Ria: ooh ooh I've got a question *raises hand*
Ria: Okay so Dude had major issues being a jerky face…Why do you think he was that way? it was never really explained and his family was so not like himmmm hmm?
Lindy: That's for sure
Ro: Would you be with a guy like that?
Ria: totally I'd have to pull out the whip and do some training ;)
Ro: That girlfriend met her match! For sure!!!
Mikki: I think he was a jerk to Chloe because she was actually strong and confident and did not take any of his sh#%.
Ria: No Mik he was a jerk to everyone
Mikki: He spread it on thick for Chloe. He was on his best bastard behavior when she was around.
Ria: true that Mikki true that
Ro: I think the fam didn't give a sh@#! They saw it so much probably his whole life and accepted it.
Ro: Do you think they deserved each other?
Ria: yes i thought they were perfect for each other!
Mikki: Oh yes!
Lindy: I think he had a need for control in his life. Yet, he couldn't control his feelings for Chloe. He wanted her, but didn't want to want her. He lost his sense of control around her.
Ria: Chloe was the only one who put up with him
Ro: Would you guys put up with a guy with all his issues just for the good sex?
Ria: Man I guess because she loved him for who he is the issues "crappy attitude" where non issues. She gave out just as good as she got after all ;) as for ME?! No way!!! I tried once for a year…sex isn't love. If affection, trust, and respect aren't part of the equation then its a no go! Every time! Oh and I might be crazy fun but I can't stand crazy drama!
Ro: Bahahah!!! I hear you
Mikki: No. There is a limit on everything! Respect between each other comes first for me.
Lindy: Could you tell this story was written by two authors?
Mikki: Not at all! I have read a few books written by two authors and I never know who's writing what part.
Ria: no it seemed pretty fluid to me
Lindy: I agree. I think these two work well together.
Ro: I'm not sure.
Ro: Do you guys think it was written well?
Lindy: I though it was fast-paced, fun, easy reading. It was a page turner!
Mikki: I agree! I read it two times and I had fun reading it both times :)
Ro
: I thought the last part of the novel got better! HIHEHO!!!
I loved the cover and the smut.
Ria: I thought it was a lot of fun and a breeze of a read lol
Ro: It was fast paced cause of what was constantly happening
Ro: So I agree that it went fast
Lindy: I enjoyed Sweet Filthy Boy even more, so I think with more experience, these authors have improved.
Ro: Good! I will have to read that one.
Ria: nice me too!
Ro: I can't wait for the next one.
Lindy: That one had a lot more of a plot with all of the sexy times!
Mikki: Are you girls anxious to read the following installments in this series? I can't wait! They have been on my TBR list for too long, and by reading BB again it makes me want to read the other ones even more!
Ro: Yes. me too.
Ria: yes i'm super secretly reading beautiful Beeyotch right now!
Lindy: I am looking forward to the next installments! I love fast, fun, and easy reading once in a while! Not o mention steamy!!!
Mikki: Me too!!!
Ro: why secretly?
Ria: lol cause I'm really supposed to be reading another book
Ro: oh, ok. GIVE ME THE STEEEEEAAAMMMMM...My glasses are fogging thinking of it!!! LOL
Mikki: lol!
Ria: lol
Lindy: lol
Mikki: Did any of you get any surprises while reading the book?
Lindy: No. Did you?
Ro: I thought it was pretty predictable.
Mikki: Yes! I was pretty surprised of the ''conference room'' moment. It was super early in the story and I was like ''Wow ... These two have serious chemistry and they did not even touch yet!''
Lindy: LOL
Ria: haha!! no none I was hoping for a bit more drama but nothing came *frowny face*
Ro: That definitely pumped me up to keep reading!!!
Ria: OP paha!!! That did make me do a double take like wait is she day dreaming?
Ro: Shit....Give me a daydream like that!!!
Ro: Page Turner...
Ria: Page Turner...Indeed...
Mikki: Does anybody have favorite quotes they want to share?
Ria: ha ha!! lol no Mikk I don't :(
Lindy: I dont. Do you Mikk?
Mikki: ''If only he would keep his mouth shut, he'd be perfect. A piece of duct tape would do the trick. I had some in my desk that I'd occasionally pull out and fondle, hoping someday I could put it to good use.''
Ria: Nice!!!
Lindy: LOL Great one!!!
Ro: lol
Lindy: What did you think of Bennett's panty ripping and keeping Chloe's panties fetish?
Ria: loved it!
Lindy: I was thinking, she's going to run out of panties! She should have taken him up on his credit card!!!
Ria: alright ladies give me stars or give me death!!
Mikki: 4 stars from me!
Ria: 4 for me too!!!
Lindy: 4 Stars! It would have been 5 with more plot development.
Ro: 4 from me too!
Ria: its unanimous!!!
Ro: Yes...
Lindy: Yes!
Ria: great read ladies what do we have lined up next month?
Lindy: Existence by Abbi Glines
Ro: Okay. Love you girls
Ro: Goodnight Girls!!!
Ria: Sweet dreams y'all!!! Laters babes!!!
Ro: NIght Night... Give my Atti a big kiss. Tell him GG RoRo misses him. <)
Ria: will do!!! We miss y'all he is always showing off his pics and lego watch :)
Ro: xxxooo Good...Im glad he likes it
Ria: he does love y'all besos!!
Lindy: Love Ya! Talk Soon...
Ria: mikki say bye to us... jeez ;)
Mikki: Bye mamacitas!!!! xxx
Ro: Bye Bye
Mikki: I was one-clicking on Amazon ... lol!!!
Ria: lOl NIGHTS LIGHTS...annnnnd WE're OUT!!!
Yes, there are two of us! Lauren (on the left) and Christina (on the right) have been writing all kinds of stories together since 2009. Separated by the pesky state of Nevada, these co-author besties talk several times a day, agree that Ruby Pumps is the best nail polish color ever, and would, if given the choice, spend all day staring at the ocean from the San Clemente pier.
Lauren Billings (but everyone calls her Lo) has a Ph.D. in neuroscience and before she made writing her full-time job, would spend her days doing nerdy research-type things wearing a lab coat and goggles. She is silly Mommy to two littles, wife to one mountain biking homebrewing scientist, bestie to a shoe-stealer, and an unabashed lover of YA and romance.
Christina Hobbs (but you'll always hear Lo call her PQ) used to spend her days in a junior high counseling office surrounded by teenagers. Married to the cutest boy in school, she has a thirteen year old daughter, is an unapologetic lover of boy bands and glitter, and also likes to steal Lo's shoes.