Trailer Created by
Summary
Aidan Hunter lost the only girl he ever loved to his older brother. To numb his pain, he drinks in excess, parties too hard, and sleeps with countless women. When his family expresses concern, he does what he's been taught to do—fake it and pretend his life is perfect. Pretend he loves his new girl and pretend his heart isn't broken.
Maria Santiago is simply trying to survive each day until she finishes college. As a single mother, life is a constant struggle. Add running from a dangerous past and working in the oldest profession, and all she has is hope for a better life. Hope one day she will no longer feel shame and hope her past never catches up with her.
After Aidan pays to spend one wild night with Maria, pretending to be unaffected by her is impossible. Their night comes to an explosive end and Maria hopes she never sees him again, but Aidan refuses to give up. As Maria begins to accept that Aidan's feelings for her are genuine, someone from her past threatens her life. Aidan's not intimidated and takes a huge risk to protect her.
Will the risk pay off and allow Aidan the opportunity to provide Maria with the better life she's been hoping for?

Two Worlds One Heart
OMG omg omg!! Wow my heart is in the pit of my stomach right now! Tug was a fast paced intense read! Aidan/ Tug finds himself in a really dark place and meeting Maria pulls him out of the trenches…But that ENDING!!! I'm so totally dying until I find out whats going to happen next.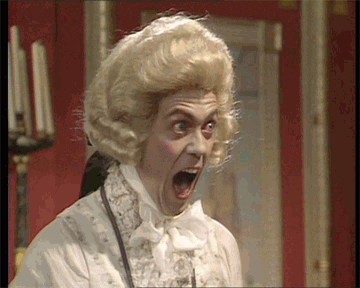 I love Tug and Maria together Ms Bell does an excellent job with her characters and writing. I could not put this book down and I know it will be the same for you. The steam these two create is off of the charts sizzling every moment they shared fogged up my glasses.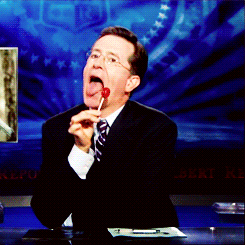 I seriously fell hard for these two and I was completely thrown by the end. Shock factor status, achieved it certainly wasn't something I saw coming. I will admit that Tug made several mistakes throughout the book I just hope these two can overcome their demons and be together.
T-
ormented, Tug has lost Tori forever and he cannot believe he has to spend his life in misery. Fueled by anger he walks down a lonely road full of pain and darkness. Deep down he knows he has to move on. One failed last ditch at winning Tori back or at least causing her pain is his wake-up call.
U-
gly, Maria's life has been one awful event after an other. Growing up practically alone, mistake after mistake finds her in a present day terrible situation. As a survivor Maria has no choice she will do what it takes to take care of her own.
G-
ift, being with Maria is all Tug ever wanted his stupid mistakes have jeopardized his dreams but he will fight. Knowing how precious family is Tug has tried to achieve the impossible, in doing so he may have secured his chances of ever having Maria by his side.
OUCH Holy Canoli these two…they seriously broke my heart. There were moments that I wanted to shake them and not at the same time. Like I said the ending made my heart drop to the bottom of my stomach. Was it cliffy? HELL yea! Thank goodness its not an awful terrible no good very bad cliff hanger but it will for sure fire up your desire to read the next installment. Throughout the book we see two unlikely people fall in love and make mistakes along the way. Tug's torment was heart breaking in the beginning but falling in love with Maria changed him and the person he became was absolutely wonderful. Maria is tough, caring, and kind, she is just what Tug needed. However, she is broken inside and betrayal isn't something she can cope with. Though I don't know what is going on with her at the moment I can only hope things work out. These two misfits deserve love and I can only hope they find it together.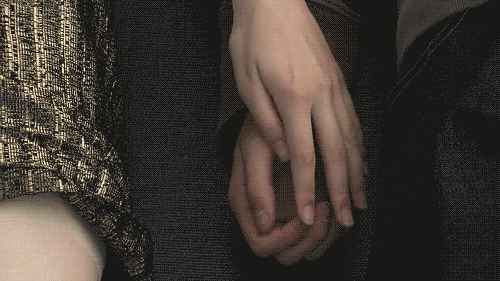 This can definitely be read as a stand alone but there are two other books that came before this one and they detail some of the things that are said in this book. I was actually happy to read this one first. Ive fallen for Tug and I'm not afraid to admit it. Now I will happily read the first two books which I imaging will be just as addicting as this was. Hopefully they will tide me over until I can get my hands on Tug #2! So yea I absolutely recommend this book!
My Wish
Sooooo sooooo soooo many! My heart is pretty broken right now I have two main ones but I'm only going to share one because I don't want to jinx it so I'll keep my other wish to myself. The fist is Ms BELL WE NEED TUG #2!! STAT! OUR HEARTS ARE BREAKING HERE!!! The second is top secret ;)
My Rating
4.5 Cigar Shop, Bachelor Party, Red Heals, One Night, Shower, Home Nurse, BBQ, Wedding, Pregnancy, Near Kiss, Broken Promise, Largest Account, Engagement, Bi Polar, Coffee Date, Broken Hearted Longing for Love filled stars! I seriously can't wait for the next..Pick up your copy NOW!