Blurred
Connections #3.5
By: Kim Karr
Published: 8/05/14
Publisher: Berkley Romance
Source: Publisher eARC (Netgalley)
Mature Content
Add to Goodreads
GR's Summary:
A Connection Series Novella featuring Ben Covington
The story before the love story….
When he lost the only woman he'd ever loved, it seemed there was nothing left to live for. Even as a boy, all Ben Covington ever wanted was to spend forever with Dahlia London, the beautiful girl next door...
then one life-altering decision tore them apart and he was forced to leave her.
Now, despite having returned to win her back, he's still alone. She's with someone else—someone she's never going to leave.
Resigned to a future without his former girlfriend, Ben numbs his broken heart in a haze of liquor and women. But then the only woman who ever even turned his head while he was with his girl reappears unexpectedly. And he's never forgotten their one incredible night together. But will Ben's destructive behavior destroy his future with her before it even begins?
***Read an excerpt of Blurred

Here

***
Lindy's Thoughts:
The Connection Series is one of my absolute favorites! Why? Ms. Karr's stories make me feel! Her characters really stand out. They have come to life, and could walk right off of the pages and talk to me; that's how real they are. Every time I begin a story in this series; I am instantly hooked. Ms. Karr has breathed life in to all of her characters. She gives us their positive qualities, as well as their flaws. She doesn't play it safe, but takes risks by making them make mistakes; some much larger than others. I commend her for this, because as people, we are all flawed and have made mistakes. Ms. Karr gives us the messy, grief-stricken, and disheartening, as well as the happy, romantic, and blissful, when we read her stories.
Blurred is a novella about Ben Covington, the least liked character in the Connection Series. As a reader, he has made me feel anger, and frustration. He has made a lot of mistakes, which have lead him to the lonely, guilt-ridden, lost, and dark path he is on. He has lost Dahlia, his best friend, and the only woman he has ever loved. Now, his beloved mother has died. Ben is not healthily coping. In fact, he's making things worse for himself, as he drinks excessively, and has meaningless one night stands. This novella is about the pain that Ben is in, as well as the journey that has to go through to find himself, and become a better person. He has a good heart, is there for his sister Serena, nephew Trent, and new friends. He doesn't know how to pick up the pieces of his life, and begin anew, but realizes that's what his mother would want him to do. Along the way, there are secrets revealed, plot-twists, and the perfect set-up for his and Bell's story, Frayed!
The one night that Ben spent with Bell has never been forgotten. He daydreams about her, and when he goes to sleep she is always on his mind. In every woman, he sees her emerald green eyes, and red hair. There is obviously a deep attraction, and crazy chemistry between the two of them. At one time, he felt like she understood him, he was able to be open with her, and shared his dreams, as well as his sexual fantasies. The ending of Blurred was promising. I'm excited to read Ben and Bell's novel, and hoping he has truly learned from his past mistakes. I give Blurred, by Kim Karr, 5 Sobering, Reflective, and Transformative Stars!!!
My Favorite Quotes:


"Life presents choices at every curve and it's the choices we make that pave the way for our future." (eARC, Loc. 51)
"Blame is a strange thing; it consumes you, haunts you, takes over your life." (eARC, Loc. 161)
Girl, No He Didn't

He very well bloody DID!!! With a finger snap and a double clap my guy... Gah!! Okay so now that Dahlia is happy with River I can say this…I LOVE ALEX COVEN!!! Yowza!! So this is a novella about Ben we see snippets of other (amazing wonderful omg I love these) characters! BUT like I said its mostly about him. The darkness Ben was in, where his head was at during his death, and coping with so much loss. I love that Ms Karr gives us his side of the story because let me tell you I really felt for him. He was really weighed down and it broke my heart. I wanted to beat him up for what he did to Dahlia but man my heart broke for him when he realized Dahlia was no longer his. He made so many mistakes but his one major mistake wasn't made alone…if you what i mean ;)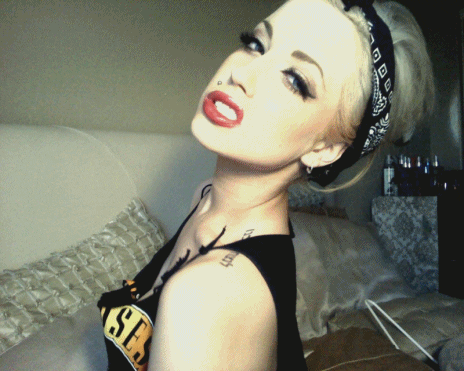 Other than that one epic disaster his heart was in the right place he has loved and protected those he cares for his whole life even though he was the "little brother" Ben loves fiercely and that's just who he is. We get to see many amazing revelations and him having a fresh start was just perfect! Brilliant Ms. Karr, absolutely spectacular!!
B-
leak, coming home should have fixed everything but Ben is broken everything he once knew has changed.
L-
ove, Dahlia was once his girl and he has sacrificed so much for her even giving up his life and hurting her in the process. All he has ever wanted was for her to be happy.
U-
ncertainties, the loss and pain his family is in is too much to bare. Leaving to reconnect is all Ben can think to do. Writing and finding the waves that always meant so much will be the first step.
R-
eturn, twice he has been gone and twice he has come home. Ben knows he needs to be there by his sister's side and working towards making his mother proud. He will begin to pick up the pieces of his life.
R-
eality, working and being miserable are the daily grind for Ben, but seeing familiar piercing green eyes calls up desires and dreams that took place a very long time ago.
E-
ntwined, knowing and caring for someone since childhood is not something that can be erased. Having only one person to turn to, Ben will take a chance. Things will never be as they once were but they were never meant to be and this? This is a good start.
D-
esign, a painful memory is resurfaced but with it will come a second chance. This precious gift will be the key for Ben to start his new life doing what he loves and finding out he has new ambitions.
Holy Canoli I BAW-LED GAH!! That ending I KNEW it and THAT PHONE CALL!!
Seriously, I cannot stress how amazing this series is. Oh, and that wish I made in a previous review…Yep its true and I'm totally loving it! The Connected Series will carve a place in your heart and you will FEEL everything. Ms Karr is a genius she has created a world with complex, beautifully broken characters, chalk full of drama and has brought them together seamlessly!! Gah!! Im SO EXCITED about the next! YOU HAVE NO IDEA!! Well, you might have some idea. ;)
5.0 BRILLIANT MOTHER FLIPPIN MOTHER EFFIN FLIPITY FLAPITY STARS!!!! Okay let me get it together and start over…
5.0 New York, Funeral, Rehab, Surfing, Jack Daniels, Red Hair, Green eyes, Pearls, Emeralds, Coffee Shop, Journal, Motorcycle, Bars, Phone Call, Promises, Apologies, Special Connection filled stars! Gah this series is so FREAKING good!! Must read! Must Read!
Kim Karr is a New York Times and USA Today bestselling author of romance, including her sexy New Adult romance series, Connections. She describes herself as wearing a lot of hats–writer, book-lover, wife, soccer-mom, taxi driver, and the all-around go-to person of the family. However, she always finds the time to read. She believes in soul mates, kindred spirits, true friends and Happily-Ever-Afters, and loves to drink champagne, listen to music, and hopes to always stay young at heart. Kim lives in Florida with her husband and four kids. Thanks again for participating, and please let me know if you have any additional questions!