Karina Halle
Summary

Ellie Watt is used to starting over. The daughter of a grifting team, Ellie spent her childhood being used as a pawn in her parents' latest scam. Now she's much older, wiser and ready to give her con artist life a rest. But returning to the dry desert town of Palm Valley, California means one more temptation than she bargained for - Camden McQueen. Once known as the high school weirdo, Camden is bigger and badder than the boy he used to be and a talented tattoo artist with his own thriving business. Ellie's counting on Camden still being in love with her but what she's not counting on is how easily unrequited love can turn into obsession over time. When Camden discovers Ellie's plan to con him, he makes her a deal she doesn't dare refuse, but her freedom comes with a price and it's one that takes both Ellie and Camden down a dangerous road.

Lindy's Thoughts:
Ellie Watt had a dysfunctional upbringing with parents who were con artists. She learned how to pack her bags on a moments notice, and live on the run. As a young child, she got seriously scarred after a con gone wrong. Her scars lead to anger, and long-terms plans for revenge. She's only ever had one friend, Camden McQueen, who she met in high school. Camden and Ellie were both outcasts in school. Unfortunately, she destroyed their friendship when she betrayed him. Now, many years later, Ellie is on the run again and headed to ask her Uncle Jim for help. However, her uncle is struggling, and not willing to let her live with him for a long period of time. While back in Palm Valley, Southern California, she runs in to Camden, who has had a complete transformation. Camden is gorgeous, fit, sexy, and the successful business owner of his very own tattoo shop. Ellie, who is in desperate need of money, begins to plan a con, in which she will steal a large sum of money from Camden. However, everything doesn't go according to plan, and Ellie and Camden will both never be the same again.
Sin's & Needles, by Karina Halle, was suspenseful, action-packed, and delivered an enthralling plot! Ellie was tough on the outside, but very vulnerable on the inside. She was such an intriguing character, that gave me mixed views and emotions concerning her character. She made me feel angry at times, and sorry for her at other times. She was very lost, and while she made many bad decisions, there was a part of me that had hope, that she was redeemable. Camden had an air of mystery, and danger, as well as vulnerability. I could tell that he was in love with Ellie, yet he had been hurt badly by her actions.
Javier (Ellie's ex-boyfriend, that she was on the run from) was a character that we got introduced to, but don't learn much about. He exudes power, danger, dominance, and ruthlessness. It will be interesting to learn more about him in the next segment, and see if he ever really loved Ellie or just viewed her as a possession. The plot was very fast-paced, had a lot of ups and downs, and some crazy and unexpected twists. I am very eager to continue this series, and see where it leads. I'm hoping that Ellie and Camden get a happily every after, but at this point; I'm not holding my breath.
I give Sins & Needles 4 Tragic, Heart-Thumping, On the Run, "Will Love Prevail?" Filled Stars! If you are looking for a story with mystery, crime, danger, intrigue, suspense, action, and an edgy sexy quality, you must read Sins & Needles by Karina Halle!!!
My Favorite Quotes:
"Do you think because you can't see my scars that they don't exist? That's the trouble with pain, Ellie. If you're lucky, you can wear it for all the world to see. Most people have their pain deep inside, in places no one ever goes. Not until it's too late." (eARC, Loc. 1761)
~Camden
"I hate you, Ellie Watt," he whispered, lips coming closer to mine, "because I still love you after all these years." (eARC, Loc. 3423)
~Camden
"We all make our own paths in life. Everyone we meet, everything we do, it changes us. It makes us who we are. And, if we're lucky, we're given the chance to make things right again. (eARC, Loc. 3606)
OMG Becky Look at Their Baggage…
It is so big!

Ain't that a fact yall! Wow!! Uh news alert…The rumors are true, this is dark. For the first 30% of the book I could not stand Ellie! Then at right about 40% in BAM!!! TKO!!!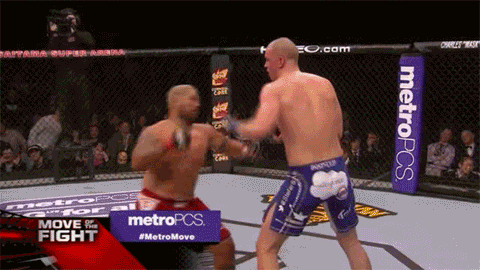 I wanted to feel bad for Ellie because I really censed her fear but I couldn't muster up the empathy(that I usually exude btw!) It probably had to do with Camden and the way she treated him. BUT I'm happy to report…Much love now!! I'm not making excuses for Ellie she's made a lot of mistakes but now she's owning them. As for Camden, I will make a million excuses for him all day, every day, because I heart that guy pretty hard.
I'm sort of dying to clear my schedule so I can read the next book in this series! Sins & Needles is the perfect example of not liking a character but still having love for the book. Ja feel? Its like "man that girl is a b" but its all written so tragically beautifully that how can I not heart this!
S-
eparation, Ellie has been gone for a long time running its what she does best but for the first time she wants to come home and put an end to the games.
I-
nsecure, life has punished Ellie her past is full of nightmares all she's ever wanted is to be normal.
N-
otorious, Camden McQueen was treated poorly and branded with terrible names but only one person ever truly broke his heart.
S-
urprise, being reunited has proven to be more than what Camden and Ellie bargained for.
&
N-
ostalgia, being close to Camden again brings back feelings Ellie didn't understand in the past and is too guilty to amend in the present.
E-
scape, being pursued by very dangerous people will lead Ellie to commit an unthinkable act.
E-
ntrust, Camden needs Ellie their situation isn't perfect but it's the beginning of something amazing.
D-
reams, life has kicked Camden so many times but he knows deep down Ellie is justified and soon he will come to know exactly why.
L-
ies, the time for secrets and shame is over Ellie bares her soul and receives an unimaginable gift.
E-
lude, Ellie and Camden have a common goal and will do what it takes to reach it.
S-
acrifice, uh uh uh I don't want to spoil it just know that its gut wrenching!
GAH!!!! Yes talk about a show down of epic proportions and some serious crazy turns along the way. Camden was amazing all throughout even when his flaws come out the depth of his emotions are his saving grace. He helps Ellie beyond words and reaches her deeper than anyone ever has before. There is no clear answer on who the "bad guy" is yet…Well other than "That one Bad Guy" but he's not really in the picture. I'm talking about Javier I cannot wait to find out more about him. He's no Camden(heck no) but I'm curious as all get out! I have some pretty heavy feelings on whats to come and I can't wait to find out. I could not put this down! This is definitely one of those "I'm just going to read one more chapter" then before you know it…Its 3am and your fighting sleep! Eeeeep!
My Wish
I'm not sure what Javier's deal is yet...Is he bad? Yes. Does he love Ellie? Most likely. Probably. Definitely. Gah!! I hope everyone comes to a happy medium? Lol its probably gonna take some more heartache I know, I know...I'm just sayin' I can't WAIT! :0)
4.5 Date Site, Teenager, Safe, High School, Dates, Long Hair, Trampoline, Night Sky, Sir Limps a Lot, Sergi, Javier, Sophia, Ben, Vegas, White Mustang, Hotel Setup, Bullet Hole, Bargain, Fifty K, Love Confession Filled Stars!! This is one that will leave you craving MORE! In a great way! I highly recommend this book its a new Fav of mine!!
Excerpt
An hour later, Camden was drunk, attempting to make a fire, and we had finally settled on a name. He had wanted to do a nod to some of his Irish ancestry on his late mother's side, so his new persona was called Connor Malloy. It wasn't too similar to Camden McQueen, but because of the pacing, the words rolled off the tongue the same way. To tell the truth, he kind of looked like a Connor.
Though he'd always be Camden to me.
"Come sit with me," he said. He had gotten the fire going and was sitting cross-legged on a Mexican blanket in front of it. The very same place we'd shared some wine and, uh, certain parts of each other. It felt like ages ago. It was amazing how fast everything had changed, even our names.
I hesitated. He was drunk, which was fine. I mean, I'd seen him drunk before. But things were so different and so unpredictable, I wasn't sure who I was going to get. Camden? Connor? Caithness? Today had been the first time we'd been together in a few days, and while things were going smoothly at the moment, I didn't want to push my luck.
"Please," he said, patting the ground beside him.
Feeling he probably wouldn't ask nicely next time, I got up and sat down beside him. The fire wasn't too hot since it was a Duraflame log, but it was pleasantly warm and toasty. I brought my knees up to my chest and watched the flames dance.
"So when do I start becoming Connor Malloy?" he asked in a dull voice.
I turned my head to look at him. The flames reflected in his glasses, making it hard for me to see his eyes.
"Do you ever get tired of running?"
I managed a weak smile. "Why do you think I came here?"
"I thought you came here to screw me over," he said. It was so emotionless and he watched the fire as if hypnotized.
"I didn't come here to screw you over, Camden."
"Please, call me Connor."
"Seriously, Camden, listen to me. I know you don't believe me or trust me but…you have to know, you weren't why I came here."
"No? Then I'm a bit disappointed," he said sadly.
"I didn't think I'd know anyone here. That's why I came back. I figured everyone was either too old to remember me or had moved on. No one stays in the town they were raised in unless they have a reason. I thought I could just start over. I thought my uncle could help me. Or at least try. But he didn't want me."
"You could have gotten a job like everyone else. A real job."
"You didn't try." His eyes snapped to mine, taking me by surprise. "You wanted the easy way out. Don't you know by now that there is no easy way out?"
His tone put me on edge. I tried to placate him with kind eyes. "I'm getting out now,
A savage smile slowly spread across his lips. "But you think this is easy. Don't you? You're relieved that all you have to do is help me with something you're good at. Somehow, in the end, you'll walk away. Maybe not any richer, but you'll walk away. And you'll feel great about how much you helped Camden McQueen or Connor Malloy or whatever my name will be. You'll walk away feeling like a winner. That's not fair, Ellie. You don't deserve to feel that way."
I couldn't figure out what to say because what he was saying was the truth. He removed his glasses and put them on the ground beside him. His eyes, heavy lidded with drink, drifted to my mouth. I gulped nervously, not liking the tension that was jagging between us.
"How do you think I should feel?" I asked thickly. My nerves were on fire. Everything was on fire.
"Like this," he said. Slowly, he leaned over and kissed me. His lips were soft and tasted like bourbon. I couldn't kiss him back if I wanted to; I couldn't do anything but freeze. He pulled back a little, his eyes inches away. I could see my frightened reflection in the black hole of his pupil. "See? You're afraid."
"You want to scare me?" I whispered.
He kept his lips an inch from mine. His fingers smoothed the hair off my face, tucking it behind my ear.
"Yes," he murmured. His lips brushed mine as he spoke. My breath hitched as his other hand slid the strap of my tank top and bra off my shoulder. I shivered from his touch, from his eyes, from whatever was buried in his heart and eating him alive.
"Camden," I warned, my voice shaking.
He placed his lips on my shoulder and started kissing down my arm. He was right. I was scared. I was so, so afraid. Yet a terrible part of me wanted him to continue. I was turned on and frightened, ready to run, ready to fight, ready to grab him and kiss him, devour every part of him. I didn't know what was going on, but I was stuck in a cage with something that might or might not harm me, that might give me everything and leave me with nothing.
His lips came back up my arm and across my collarbone. Slowly. Very slowly. The slowest, softest kisses I'd ever felt. Then his mouth edged down my chest. I was sure he could feel my heart underneath, pounding wildly. With his hand, he pulled down my top and bra and exposed my right breast. My nipple was already hard and now puckered in anticipation. His lips circled it, then his warm tongue lashed it gently, teasing, tempting. He let out a small sigh then tugged at my nipple ring with his teeth. The pleasure traveled along my nerves like lightning strikes.
I couldn't swallow. I felt like I was drowning under his touch. "Camden, please…"
Please stop, I was thinking. This isn't right. It feels right and it feels wrong but it isn't right. There's a
motive and it isn't lust. It isn't lust. It's revenge.
Revenge never felt so good.
He nipped at me, and my back arched. A low moan escaped my lips. I wanted him. I wanted the person that didn't exist. I wanted the wrong thing.
About the Author
The daughter of a Norwegian Viking and a Finnish Moomin, Karina Halle grew up in Vancouver, Canada with trolls and eternal darkness on the brain. This soon turned into a love of all things that go bump in the night and a rather sadistic appreciation for freaking people out. Like many of the flawed characters she writes, Karina never knew where to find herself and has dabbled in acting, make-up artistry, film production, screenwriting, photography, travel writing and music journalism. She eventually found herself in the pages of the very novels she wrote (if only she had looked there to begin with). She's hard at work on her next novel.