Baggage & Buttons
(The Austin Series #2)
by
Summary
Book Two in The Austin Series, which combines erotica, romance and humour.
Their scorching sexual chemistry brought them together, but will their combined emotional baggage tear them apart?
The charismatic and gorgeous Gabe Austin had finally broken down some of Mia Page's walls. His charms and sexual prowess coaxed her from sex no strings, to a committed relationship, but a misunderstanding threatened everything he had worked for.
Gabe's determined to make Mia forgive him, his ultimate goal, to possess not just her body, but her heart.
Despite their incredible sex life, Gabe's domineering and controlling personality really pushes Mia's buttons, while she infuriates him with her stubborn and defensive nature. Their two personalities combined create fireworks.
To complicate matters further, Mia has to face up to her deteriorating health, while best friend Lexi also has a tough choice to make. Their decisions will not only affect their lives, but could affect those of the people who care about them.
The Austin Series is six books in total, and is designed to be read in the following sequence:
New Leaves, No Strings
Baggage & Buttons
Forever & an Engine
The Honeymoon Period
Love & Loss
Infinite Love

These Two Know How To Steam It UP!

Baggage & Buttons was the steamiest book yet!! Not only is it hot, its full of passion and love as well. I'm actually still trying to pull myself together. Definitely hawt hawt I fell in love with Gabe and Mia in the first book and the love keeps on rolling. This is not your aunt Martha's erotica this is eyes popping out of skulls and people fainting and having heart attacks. In this installment these two lovers have some obstacles to overcome I'm happy to report that they seem to be made for each other. Yummy yummy warning!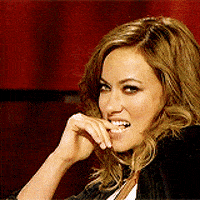 B-
roken, the person Mia trusted has betrayed her trust and said some hurtful things. She is left absolutely crushed.
A-
nguish, remembering the look in Gabe's eyes triggers a memory and all she can think of is the hurt she knows lays in his heart.
G-
ames, confronting Gabe is not something he is used to but Mia told him she is not like most girls. It seems he has met his match.
G-
entleman, after giving the shock of her life Mia feels a bit cornered and doesn't understand the situation right away.
A-
fternoon, what Mia thought would have been a huge nightmare has turned into something thats made her heart smile.
G-
enuine, Mia will not lie to herself or those around her though she cares deeply for Gabe she is not ready to take the next step.
E-
nveloped, Gabe's love will slowly chip away at the walls Mia has built up. His kind, loving, and attentive heart will melt Mia's resolve. Accepting him in the deepest recess of her heart is both scary and exhilarating.
&
B-
etrayal, Mia has always held her heart close, due to the lack of affections from her father. She cannot understand that its not her fault her father is an absolute jerk.
U-
ndone, admitting to herself and to everyone around her is liberating but also the scariest thing she has ever endured.
T-
rust, loving someone is means also sharing a part of their souls. Mia realizes she must open up about the pain of her past and the mistrust she has towards men.
T-
ruth, though Mia and Gabe have several obstacles to overcome it seems the two of them are beginning to reach medium ground.
O-
peration, the news Mia and Gabe have received is scary but together they plan on overcoming yet another hurdle.
N-
ightly, sharing a passionate love isn't the only thing that keeps these two together. The connection they feel is much deeper.
S-
erenity, being in Gabe's arms is what Mia needs to chase all of the monsters away. Worried about the future isn't something she wants to do, at the moment being safe with Gabe is all that matters.
I love this series! I really enjoy Fallowfield's writing the way she incorporates the wit and charm with the steam and passion. I don't think I've ever read a book quite so detailed that I'm 100% drawn to. All other erotica books should pick up some pointers from this series.
I absolutely recommend this series for adults only but yea…epically hot!!!
My Rating
4.5 Trash Bin, Sleepless Night, Tight Mac, Suspenders, Drunk Outing, Swim Meet, Facetime, Test Results, Vibrator, Jack and Coke, Water, Deep and Passionate love filled stars. For a fun Erotica done right pick up this series right away!!
About the Author
I am a very young hearted 44 year old female from the United Kingdom. I enjoyed writing fictional stories as a child but, like many, long working hours in my career meant that I had little time for anything else. Finding myself in the fortunate position of now being able to work from home part time, I have been able to rekindle this long lost passion for storytelling. Writing aids include chocolate, Ben & Jerrys and copious amounts of coffee, wine or cider.