3 Sides to a Circle
by
Jolene Perry
,
Janna Watts
Release Date: 02/25/13
Paperback/e-book
205 pages
Summary from GR's:
Love is the ultimate rush.
Freshman year of college isn't easy. But with a friend like Libby Patterson, it is unforgettable.

Libby is honest and fearless and adorable. She's the girl on campus that everyone knows. The life of every party. Infectious and addictive, Libby captivates all those around her. Particularly her roommate Honor and their boy bestie Toby.

But three isn't always a magic number. And there's more to this trio than what everyone sees.

When Honor finds herself falling for an artist, and Libby doesn't approve, and Toby finds himself watching Libby more than he should...the sides of their circle become strained.

The three are suddenly stretched between friendship, love and taking sides. They must fight to hold on to each other. But the tighter the hold, the harder it gets. Especially when Libby's unpredictability turns dangerous. Now it's up to Honor and Toby to save her from the downward spiral that could break their circle for good.
Welcome to my stop on the 3 Sides to a Circle blog tour by Jolene Perry and Janna Watts hosted by
YA Bound
. Click
HERE
to see the rest of the blog tour schedule!
This was a great story about the college experience, friendship, self-discovery, and first love! I enjoyed 3 Sides to a Circle immensely, and devoured this story in one sitting! The main characters in the story are Honor, Libby, Toby, and to a certain extent Sawyer. Honor and Libby are assigned to the same dorm room their freshman year of college. They hit it off fairly quickly, and Toby becomes an equally close part of their circle. The story is told from dual point of views, Honor's and Toby's.


There were so many awesome aspects to this story! My favorite aspect of 3 Sides to a Circle was the character development. Honor, Libby, and Toby were complex characters with an authentic feel to them. They were realistic, had very unique personalities, and I connected, and became attached to each and every one of them. The character growth that took place with Honor, Libby, and Toby from the beginning, to the end of the story was immense and beautiful! Honor was gorgeous, and intelligent. Yet, she was very insecure about herself, was scared of taking chances, and going after what she wanted in life. Libby was the life of the party, and appeared confident on the outside, but lived in fear that those she cared about most would leave her, because she was too intense. She lived her life without thinking of the consequences to her actions, and had extreme mood swings that were difficult for Honor and Toby to handle, but they stuck by her side, because they loved her. Toby was timid, had a big heart, nerdy, and didn't have any passion in his life. He didn't take risks, or go after what he wanted. He was more concerned with making the "right decision," instead of following his passion. All three of these characters helped one another through some really tough life experiences, and little by little they grew from each other's influence. Honor became more confident, assertive, and self-assured. Libby learned how to be more responsible, and that she was responsible for her own stability. Toby learned to follow his passions, and not live his life in fear.


Another aspect that I loved of this story was the plot. It was intense, had depth, and kept me on my toes! Honor, Libby, and Toby each had turmoil and difficult circumstances in their lives that they had to overcome, and learn from. There was never a dull moment in this story, and I enjoyed anticipating what would happen next.


A third aspect of the story that I enjoyed was the way it was told. The story was fast-paced, easy to read, and I easily visualized every scene, and felt like I was a part of this story, and Honor, Libby, and Toby were my friends. Sawyer was Honor's love interest, and let me tell you, he was very swoon-worthy! Sawyer was a sensitive, intelligent, and compassionate artist. He really cared deeply about Honor, but had conflict within himself because he was in love with Honor, and felt that she didn't care about him, as much as he cared about her. The scenes between Sawyer and Honor were pretty steamy, intense, and felt very real.


Ms. Perry, and Ms. Watts make an excellent writing team! I would recommend 3 Sides to a Circle to readers that love the New Adult Genre, reading about the college experience, friendship, self-discovery, and first love!
I give 3 Sides to a Circle 4 fun, flirty, and full of depth, dazzling Stars! If you enjoyed books such as The Coincidence of Callie, and Kayden, Slammed, Point of Retreat, and Beautiful Disaster, you will enjoy this story! After you read it, be sure to tell me what you think!
"I lie on my side, needing to see Sawyer now more than the painting. And lying on his bed together like this, smelling him on his pillowcase, and holding his hand should be scaring me more, but it's not. He's so much more exposed in this moment than I am." (EARC 56)

"His eyes flash toward mine. Be careful what you ask for. First kisses only happen once It's this thing that you can't do over, can't take back, and living in that great space of anticipation is a very cool thing." (EARC, 58)

"I'm your friend, and I love you like a sister, and I feel like even when I sorta hate you that we'll still be okay because I love you more than being exasperated with you." (EARC, 163)
"Sawyer's thumb traces my jaw, sending shivers through me. God, I love you, Honor. So much. It hit me so hard and fast, and I've been trying not to feel this way. You have the power to ruin me, you know that?" (EARC, 166)
Amazon
/
Barnes & Noble
Jolene Perry's:


Jolene wears juvenile T-shirts, worn-out Chucks, and eats too much chocolate. She makes up words, drinks Shirley Temples, and suffocates a little without her iPod.
Janna Watts':


Janna wears juvenile pajama pants, worn-out Chucks, and wakes up ridiculously early. Pen name abuser. Rule Breaker. Trouble maker. Corrupter of youth. In books.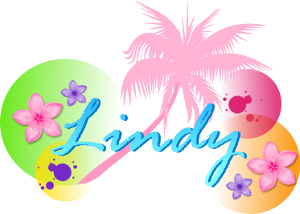 ***GIVEAWAY***
a Rafflecopter giveaway