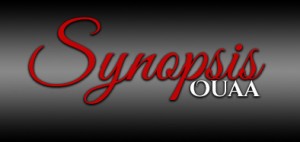 When is a heart too broken to fix?
Just days before his wedding, handsome, successful entrepreneur, Trace Michaels, finds out his love wasn't enough. With a broken heart, Trace lands in Maui, hoping to find solace in the beautiful island.
What he finds is beauty, but in the form of an alluring, grieving woman. One he feels an instant and inescapable attraction to.
Young widow, Lindy Bernard, had her heart broken when her husband died. In Maui to reluctantly close a chapter in her life, she suddenly finds herself in the arms of a drop-dead, gorgeous Adonis. After his relentless pursuit, Lindy and Trace begin to find healing...only to have that endangered by a secret threatening to tear them apart.
All is not what it seems in Trace's company, and it seems one woman has set out to ruin him. Can he juggle the odious plots against him while chasing the woman of his heart? Will she wait or are some hearts too broken to be fixed?
*eARC given by the author for a honest opinion
The Only One for her started off with a bang! We get to know the main characters Trace Michaels and Lindy Bernard, as each chapter alternates between their perspectives. Trace is excited to be engaged to the beautiful Angelina. However, a few days before he is going to marry her he see's her having sex with his best friend and business partner, Derrick. As he sees them through the window, he plans his revenge.
Lindy lost her husband, and the love of her live, Dane, three years ago to Cancer. He was her only family, because they grew up in foster care together. Now, all she has is her best friend, Ro, and Dane's best friend Randy in her life. She has been saving up all her earnings waitressing, so that she can spread his ashes in Maui, the place that they had their honeymoon.
Trace decides to go on his honeymoon to Maui by himself, because he needs to heal and be alone. While there he meets the sweet and lovely Lindy, and he falls in love with her instantly. These two connect on a soul deep level, and decide they want to spend their lives together. However, everything isn't as simple as it seems. Will these two get the happily ever after that they both deserve?
I was pulled in to Trace and Lindy's story immediately. I must admit, I enjoyed reading from Trace's point of view more than Lindy's. He was very decisive in what he wanted, and was very persistent. Whereas, Lindy almost made a huge mistake that frustrated me, because in my opinion it would have been a disaster.
I have trouble with instant love. It's just one of those things that I struggle with finding believable. I grappled with the fact that Trace thought he was madly in love with Angelina, and yet less than a week later he knew Lindy was the one for him.
I loved the sweet and tender moments shared with Trace and Lindy, as well as their sizzling chemistry and combustible sexy times! The story became even more intriguing when a huge mystery arose having to do with Trace's business. I wish I could clue you in to the mystery, but then there would be major spoilers. Suffice it to say these brought to light master manipulation, suspense, intrigue, and drama.
I was very happy with the ending, though I was left with one question, that I need answered! There was resolution, and most of the action took place as the story concluded.
My Rating:
I give, The Only One For Her, by Carlie Sexton, 3.5 Betrayal, Master Manipulator, Deceit, Mystery, New Love Filled Stars!!!
Carlie Sexton has popped into our lives with her vivid characters, sexy leading men, drop dead gorgeous women, dangerous plot twists, and passion so hot it sears the pages of her books! In, The Only One For Her, she has done just that once again.
Lindy Bernard has had a tough life. She has lived in the foster system, left with nowhere to turn since she was a kid, except for her best friend, and now deceased husband, Dane. For the last three years she has worked hard in a broken down diner, with men demeaning her and lousy wages, just to earn enough money to go to Maui to spread her husbands ashes. This is the trip that will end the life she once shared with her best friend and love of her life. This will be her final farewell. Lindys' best friend, Ro, is her only friend and confidant. She is suppose to go with Ro to Maui, but at the last minute cannot go. She urges Lindy to go fulfill this last dying wish so she can come back home and start living for herself.
Trace Michaels is an entrepreneur. He owns his own business with his best friend and business partner, Derrick. Trace is engaged to Angelina. She came into his life on a whirlwind. Trace does everything for her, but she returns his love, kindness, and generosity with betrayal, deceit, and greed. Unfortunately, days before the wedding is to take place, Trace finds himself witnessing his best friend and his fiancé through the bedroom window of her house, and his whole life begins to unravel.
These two broken people, Lindy and Trace, find themselves in Maui at the same time. Lindy to spread her husbands ashes, and Trace, to spend the time that was suppose to be his honeymoon, alone. As Lindy is giving her speech off by a cliff to her deceased husband, Trace is listening and wondering why he never found such an honest, loyal, and loving woman before. He realizes Angelina wasn't for him, and it is love at first sight. As Lindy starts teetering on the cliff, Trace catches her and saves her life.
From this point the real love story begins, with all it's twists and turns, jilted lovers, multiple betrayals, manipulation, murder, and second chance at love. This book was exciting and leaves the reader on the edge of their seat til the closing paragraph. The characters were multi-dimensional, sexy, alluring, terrifying, and unpredictable. I loved it and so will you!
My Rating:
I couldn't get the image of Lindy out of my mind—her long, golden hair waving in the breeze. The black halter dress, which showed off her gorgeous form. When I grabbed her to stop her from falling in, the feel of her body against mine had begun something to me. I felt the need to protect her. A desire to know her. It was the strangest thing that had ever happened to me. I hadn't felt overpowered with emotion like this before. It wasn't just physical attraction. Something about Lindy just called to me. My heart had gone out to her and when she walked away, she somehow took my heart with her., I wanted to know everything about her, but I'd only gotten her name.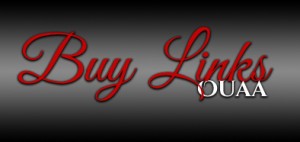 I have always had a passion for reading my entire life. I love it so that I dedicated my life to educating children. As a teacher, I have had the profound pleasure of teaching children to read and explore their imaginations through a good book. Just recently I decided to write a story that had been on my mind. Now I have several that I want to turn into additional books. Writing has become a passion that I dearly love.
I live with my handsome husband in Southern California. We enjoy the relaxed lifestyle that California provides. We have two beautiful dogs, but on children.