To Add to Goodreads Click HERE
White Trash Beautiful
Published By: Gallery Books
GR's Summary:

A word-of-mouth bestseller that's captivating readers with its honesty, grit, and headstrong heroine, White Trash Beautiful is a story for anyone who has ever felt trapped in life, cheated by love—and longed for something more . . .

Cass Daniels isn't waiting for her knight in shining armor. She knows that girls like her don't get a happily ever after. Not if you live in a trailer with your mom, work at a greasy spoon diner, and get leered at by old men. Maybe that's why she puts up with Jackson—her poor excuse for a boyfriend, who treats her like dirt. Cass has learned to accept her lot in life. That is, until he walks into her diner. . . .

His name is Tucker White, and he's different from any man Cass has ever known. Tall, tattooed, and bad-ass gorgeous, he's the lead singer of the rock band Damaged. From the moment they meet, Tucker sees something in Cass he just can't shake. Something beautiful. Something haunted. Something special. And he's determined to find out what it is—if only he can get her to open up and let him in. . . .
White Trash Beautiful, by Teresa Mummert, has completely blown me away! I was invested in this book immediately, and couldn't put down this story! I found myself falling asleep with the iPad in my hand, because I didn't want to put it down to go to sleep. Then, while I was dreaming, I found myself dreaming about this book! After I woke up, I picked up the book right away, and continued reading. I found myself completely, and utterly

mesmerized

by White Trash Beautiful. The story is told by the main character, Cass, who has had a very difficult, and unfortunate life. She tells the story in the present tense, but often looks back at her past memories, as the story continues. Cass was raised by her mother and father in poverty, with lack of the bare essentials of living. Her mother tried to give her a good childhood, and shield her from as much family dysfunction as possible. However, Cass' father physically abused her mother, and as finances got worse, Cass' father abandoned them both.
As Cass grew up, she met Jackson (Jax) in high school. He was popular, good looking, confident, and defended Cass against bullies. He was Cass' first love, and knight in Shining Armor. Eventually, Cass and Jax became inseparable, and he moved in with Cass and her mother. He ended up buying them a rundown Trailer, in a trailer park. Cass was a hard worker, and was a waitress at a little hole in the wall diner. She worked endless hours, and stashed away a small amount from her tips, with the hope of bettering her life, getting her family out of the

trailer park,

and into a home. Unfortunately, she ended up being the sole provider when her boyfriend Jax started selling drugs. He became hooked on the product that he was selling, and got Cass' mother addicted as well. From that point on, any money he made went on drugs, he began beating Cass, and would constantly harass her at work for more money to support his drug habit. There was never any food in the house, and Cass begged her mother and Jax to quit doing drugs, but to no avail. Cass became stuck in a hopeless, and bitter life, and developed a hardened heart, and a large attitude.
Little did Cass know how much her life would change the day she met Tucker, a gorgeous, 6'3", tattooed, 23 year old man. He came to the diner Cass worked at, and engaged her in small talk, was very friendly, and tipped generously. He continued visiting Cass at work, and she found herself not only attracted to Tucker, and enjoying her time with him, but saw him for what he was, a genuinely good guy. As Cass and Tucker's friendship grew, things got very complicated in Cass' life. Then, she found out that Tucker was the lead singer in a successful band called Damaged, and thought that what she

felt

for Tucker was only a fairytale, and not her reality. However, real love is powerful, and can't be underestimated in the scheme of life.
There were many reasons that I enjoyed, White Trash Beautiful. I loved the progression of Cass and Tucker's relationship. It developed at a good pace. They started out as friends, and even though their feelings grew for one another, they did not act on them for quite a while. The transition from friends to lovers was smooth, and natural. Also, even though at times I would get frustrated with Cass for going back and forth about Tucker, and not leaving Jax, I understood her rationale. She felt like she wasn't good enough for Tucker, and had very low self-esteem. She didn't feel worthy of love or happiness, and it was no wonder, with the dysfunction of her childhood. Also, she felt like Jax had "rescued" her when she was in high school, and he needed her help now that he was addicted to drugs. She also felt responsible for her mother's well being. I felt bad for Cass. She worked hard, and tried to take care of her mother and Jax, but had no one to take care of her. When Tucker came into the picture, he really was like a modern day knight in shinning armor. It was easy to see why he was attracted to Cass. He had a tough childhood, and they could relate to one another. Plus, he had never felt loved or wanted, until he was "rescued" one day, and he saw a lot of himself (and who he used to be) in Cass. Tucker was extremely swoon-worthy! He really knew how to sweep a girl off her feet, by treating her like a priceless treasure, and lavishing her with attention, romance, gifts, and adventures! I fell in love with Tucker myself!
Ms. Mummert's descriptions were seamless. I pictured every detail from the trailer park, to the diner, to all of Cass and Tucker's dates. The primary and secondary characters came to life for me. I felt like I knew Cass, Tucker, Cass' Mom, Larry (Cass' boss), "The Twisted Twins" (Tucker's bandmates,) Dorris, (Tucker's adoptive mother) and pictured everything, as if a movie reel was playing in my head! My connection to the story was so strong that I found myself on an emotional roller coaster from the very beginning to the very end of the story. I felt heavy hearted at times, hopeful, scared, devastated, excited, melancholy, and was overwhelmed with so much feeling! I'm happy to say that White Trash Beautiful, did not have a cliff hanger ending. However, it is the first book in the White Trash Trilogy. The second part, titled Damaged, will be coming out October 8, 2014, and the final book, White Trash Love Song, will be on sale January 14th, and they will be published by Gallery Books, an imprint of Simon and Schuster! I can't imagine having to wait so long to read the rest of the series, but I know one thing for sure, Damaged and White Trash Love Song will both be auto-buys for me!
I give, White Trash Beautiful, 5 Fast-Paced Favorite, Phenomenal, Fantasy Lover, and Frenzy Filled Passionate Stars! This story is fantastic! It is a story filled with the harsh realities and struggles that occur in some people's lives, and deals with heavy topics, such as drug abuse, abandonment issues, poverty, and domestic violence. As you can imagine, this story is angst-filled, and will make you feel a array of emotions as you read it. As a reader, I felt anger, frustration, sadness, and also, excitement, hope, elation, and joy for the main character, and her circumstances. I would put this in the same category as other great angst-filled, and passionate New Adult Romances, such as, The Sea of Tranquility by Katja Millay, Hopeless by Colleen Hoover, and The Coincidence of Callie and Kayden by Jessica Sorenson! Read this book! It is a deep, thought provoking, story of substance, that will stay with you long after the last page has been read!
My Favorite Quotes:
"After being told for so long that I was worthless and no one else would want me, I began to believe it." (eARC, Loc. 239)
"He represented everything I wanted in life. He was freedom, he was a fantasy. A dream that played inside my head since I'd learned how cruel this world could truly be. (eARC, Loc. 1656)
~Cass
"Sometimes we don't know what we are missing until we find it." (eARC, Loc. 2910)
"I love
you,
Cass, or Anne, whoever the hell you want to be. I have never ever wanted anyone else. I told you-money, fame, fans...none of it really means anything. It doesn't make you happy. If you don't have someone to share that stuff with, you will still be lonely. I'm lonely without you Cass. I need you in my life." (eARC, Loc. 2933)
Book Trailer:
Purchase At:
About the Author:
Teresa Mummert is an army wife and mother whose passion in life is writing. She is the author of the New York Times and USA Today bestselling novels White Trash Beautiful and Suicide Note. Born in Pennsylvania, she lived a small town life before following her husband's military career to Louisiana and Georgia. Check out her website for samples and updates! TeresaMummert.com
We would like to invite the talented Teresa Mummert to our blog! We are both honored, and excited for you to share a little bit about you, with all of us!!


What are 5 things that you like to do in your spare time?

1. When I am not writing I try to come up with some fun things to do with my children. They don't get to see a lot of me when I am tucked away in my writing cave. We like to take trips down to Orlando and spend time at Disney or just down the road to Savannah.

2. When we aren't out and about I spend a lot of time reading. It is by far my favorite way to pass an afternoon. It also helps get the creative juices flowing for my next book.

3. My family and I are also into watching films. We try to catch all the latest movies when they come out. It is the second best thing to reading for me.

4. When I'm not out having fun, I am writing book outlines for future projects. Believe it or not, it's something that I genuinely enjoy! I always have at least four projects going on.

5. I also make most of my own covers and promoting takes up the rest of my spare time. I love it! I work really hard but think it is important to play just as hard.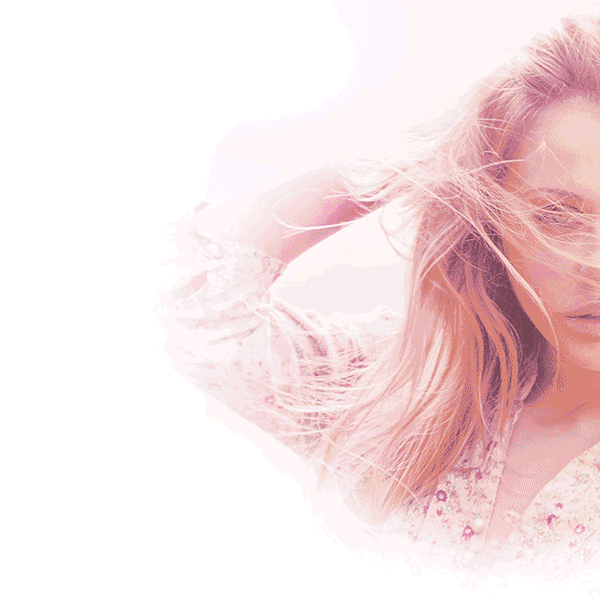 Giveaway:
U.S. & International
a Rafflecopter giveaway