Frayed
Connections #4
By: Kim Karr
Published: 09/02/14
Publisher: Berkley Romance
Source: Publicist
Mature Content
Add to Goodreads
GR's Summary:
The Connections series continues with this spin-off novel. He didn't think, he didn't question—he just acted. What she wanted, she took—without regard. It was only one night, but it changed everything. After losing his fiancée, Ben Covington is unsure he'll ever love again. But when he sees Bell Wilde, he's so deeply drawn to her, that he's thrown for a loop. Maybe it's purely sexual chemistry that's igniting this spark between them...or maybe it's his second chance at love. Bell has just gotten her life back on track and may not be up for the challenge of Ben Covington. But once they're reunited, there's no holding back—even if a secret from Bell's past just might shatter them both.
***Read an Excerpt of Frayed

Here

***
Lindy's Thoughts:
I have been following the Connections Series, by Kim Karr, ever since I fell in love with the very first book in the series, Connected. This series is absolutely amazing; from the rich and colorful cast of characters, to the crazy and surprising plot twists, and the all consuming blazing hot passion that is embedded in each and every book in this series. Wow! I adore Kim Karr's writing style. She is an amazing author, and if she writes a book, I will read it. She is at the very top of my auto-buy list.
In Frayed, we get Bell, and Ben's love story, and let tell you, Ms. Karr had her work cut out for her with this story. Ben is not a popular character, and both him and Bell have come across as being selfish and self-centered. Many of Ben's problems could have been avoided, but he has made a lot of bad choices. However, I am happy to say that after a year of wallowing in self-pity, drinking excessively, and having numerous and meaningless one night stands, he has finally matured and gone through a huge transformation. He is trying to get his life on track as he launches his new publication business, he has stopped drinking and sleeping around, has been there for his family and friends, and is turning his life around.
Bell is never far from Ben's mind. He doesn't know what it is about her, but he is determined to pursue her, and win her over. Bell has had feelings for Ben for many years, but she doesn't trust him. She is scared of getting hurt, because he always does what is best for himself, at the expense of everyone else. At first Bell just agrees to a sex only arrangement with Ben. However, when he tells her that he wants more from her, she can't risk getting her heart broken; not to mention the complicated family situation. So Bell tells him that they can be friends only, with absolutely no sex, or touching of any kind. Ben quickly agrees and is determined to prove to Bell that he is series about pursuing her. However, these two have many obstacles in their path. Will they be able to move beyond their past? What happens when Ben learns a huge secret that Bell has kept from him? Even if these two can get past all their troubles, would Bell's family ever accept him?
Frayed started off a little slow, but once things got going, I couldn't put it down! Ben and Bell had such a passionate love affair. I enjoyed watching the way that Ben catered to Bell's every need. He was so tender, and sweet to her. However, he also had such a need for her. I liked how Ms. Karr distinguished the difference between Ben's love for Dahlia, and his love for Bell. I think everything worked out for the best between all of these characters. The ending was very beautiful and touching. It made my heart flutter, and brought tears to my eyes! I give Frayed, by Kim Karr, 5 Combustible, All Consuming, Desires Fulfilled, and A Lifetime Kind of Love Filled Stars!!! Read this fabulous series! You will be addicted, and love every moment of it!
My Favorite Quote:
"Every inch of her seems to draw me in. She fills me--my body, my mind, my soul, and my heart." (eARC, Loc. 4201)
~Ben
A Love Like This is Worth Chasing

Oh yes ladies and gents its happened again! I cannot get enough of these characters!! I just love love love this whole gang! Frayed was beyond words! Ms. Karr knocks another one out of the park. This is Ben and Bell's story though if you've read the previous books you know plenty about them. Ben has messed up his life pretty badly and it took him a long while to pull himself out of the darkness. With the memory of his mother and the love and support of his family he does. Ben is given a second chance at life and to do something great with it. *good news* my boy gets it!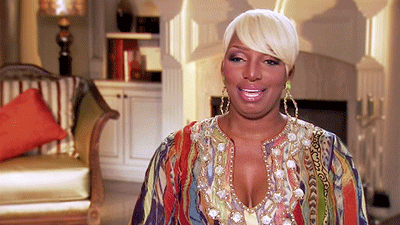 Bell has always been one to please but her life lost direction and she has been desperately searching to find her way. As a child she lost her father, so early on Bell learned how talk to people in order to get her way. She is so full of personality and sass that she was perfect for Ben.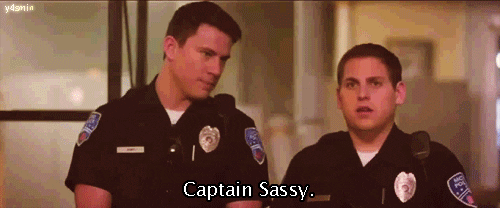 Though these two have a sordid past I loved seeing Ben go after what his heart desired most, Bell. Was it love right away…Who knows but one thing is for sure what these two feel is real and its scorching hawt.
There were so many wonderful and endearing moments in this book it breaks my heart knowing that the series is coming to a close. I cannot recommend this enough. A must must read. Ms Karr takes you through a Wilde roller coaster of emotions. The most resounding message was redemption. Two people who have suffered dearly due to their mistakes find a way towards each other and the happiness they so very much deserve. Eeeep Frayed was perfection, I couldn't ask for anything more.
F-
uture, Ben's life will never be the same everything as he once knew it has changed. Vowing to never return to the dark path he was leading Ben devotes his time into his work. Doing what he loves has brought him clarity and a sense of pride.
R-
esentment, Bell has always been under a spell when it comes to Ben she does things completely out of character, all for him. There is a certain magic in their gaze but Bell knows he will never be the man she needs.
A-
ware, though Ben and Bell's paths were done crossing all it takes is one evening and neither of them can deny the powerful feelings that overcome them.
Y-
esterday, so many things have happened hurtful events and half truths all Ben wants to do is move forward but Bell holds a bomb that will explode Ben's foundation.
E-
ndanger, realizing what Ben must do he seeks out Bell but his arrival may be too late. All he needs is yet another chance and he will do what it takes to make everything right again.
D-
estination, their pasts have been rocky but together Ben and Bell will fulfill the life they have always wanted. In the end there is still pain and loss but everything is as it should be.
Gah!! That ending! Perfect Ms. Karr has taken this colorful cast of characters and breathed life into them. Things aren't perfect, life never is but the love and support everyone shares resounds through the pages. Each one of these amazing characters will stay with you in years to come. From the quirk to the steam every moment fits like a perfect puzzle piece. Do I love this series? YES. Do I recommend this series? YES! Karr is a magician from the first page to the last this book is absolutely edible.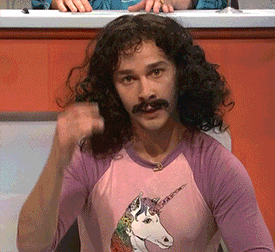 Dont get me started on the character development and how far Ben and Bell have come…Don't! You should know! Amazing! I want to high five a million angels!
I was so happy they were able to find their way back to each other. I've always felt so bad for the way things happened, I'm to the moon with joy that these two made it. HEA at its finest! EVERYONE needs to read this series! I mean it!!
My Rating
As if you couldn't guess…
5
Beautiful, Broken, Breathtaking, Convention, Dark Hallway, Demanding Boss, Friends Only, Dinner Date, Daily Conversations, Favorite Book, Surfing Lessons, Shamrock, Sun Burn, Secrets, Confession, Antibiotics, A Different Passionate Enduring Love filled Stars!! I Mean it GET THIS BOOK!!
Kim Karr is a New York Times and USA Today bestselling author of romance, including her sexy New Adult romance series, Connections. She describes herself as wearing a lot of hats–writer, book-lover, wife, soccer-mom, taxi driver, and the all-around go-to person of the family. However, she always finds the time to read. She believes in soul mates, kindred spirits, true friends and Happily-Ever-Afters, and loves to drink champagne, listen to music, and hopes to always stay young at heart. Kim lives in Florida with her husband and four kids. Thanks again for participating, and please let me know if you have any additional questions!