Summary
Aidan Hunter's heart has been broken twice. The first time was his mistake; Tori belonged to his brother. The second time, an entirely different kind of void remained.
After months of trying to understand how Maria perpetrated such heartless betrayal, the only thing Aidan has left is the desire to seek revenge. With everything in place to work the hustle of a lifetime, Aidan learns the truth and he'll stop at nothing to get Maria back.
Only in an unexpected twist, Peyton Miles, a woman completely opposite of Maria, begins to worm her way into Aidan's heart. She's mature, sexy and confident, and she doesn't need to be saved.
When an irreversible mistake is made, Aidan loses both women.
Fate has other plans and a second chance emerges. Can Aidan let go of the guilt he carries and allow himself happiness? Or will he continue to fight his feelings and intentionally sabotage any hope of a relationship?

Missing Pieces
OMG omg omg!! So as y'all know this is how Tug left me...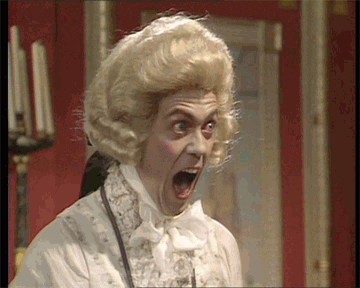 I loved Tug/ Aidan I totes wanted him to find peace and happiness. This review is going to be a hard one for me to write because.
As a reader I love picking up a book and finding out all of the surprises myself...ups-Check, downs-Check, and especially that aha moment when everything starts to fall into place!
Yep thats right so I hate taking that away from readers. I will say this...Aidan finds the happiness he deserves. BUT "Come Easily, It Does Not" Ms Bell has a real knack for delivering the unexpected get ready for a doozy with this one. If you want fireworks you're going to get A-Bomb action. All of the great things I've come to love from this Author were all there.
Relatable Characters-Check, Fun, Gripping, Engaging,
Suspenseful Read-Check, Check, Check, and Check.
Oh! and my Fav... sleeplessness caused by a super addictive read.
T
-ug, with only one thing in mind life has once again become a complete void.
H
-elp, knowing the pain he is in Tug makes a decision he feels will bring him the peace he seeks.
E
-cho, regrets and mistakes from the past continue to haunt Tug he will take the necessary action to make the pain stop.
H
-elpless, there are certain situations that people find themselves in that cause asphyxiation.
U
-nrelenting, things no longer make sense but what has started cannot be undone.
S
-trength, Aidan has given his heart away for the last time now only one person holds it freely.
T
-rust, defeating ones demons is a near impossible feat but all things done with love have brilliant results.
L
-ife, the road has been rocky to say the least but Aidan could not have achieved being so happy without taking a risk.
E
-mbracing, through the pain many remarkable things have happened and Tug's transition into Aidan came at the perfect time.
Gah! There where so many moments that I balled like a baby and I could not believe some of those twists and turns. Get ready for a drama filled addictive page turner that will have you panting for answers.
My Rating
4.0 Coffee, Lobby, Decorating, Raising, Con, Pink, Call, Funnel, Ocean, Texts, Okay, Dates, Javier, Maria, Peyton, Tor...Boys, the true meaning of unconditional love filled stars!
Tug Book Trailer

Trailer Created by